State troopers investigate after pedestrian hit on I-285 | News
DORAVILLE, Ga. -- Police and troopers are investigating after a man was struck while apparently in the middle of Interstate-285 on Sunday night.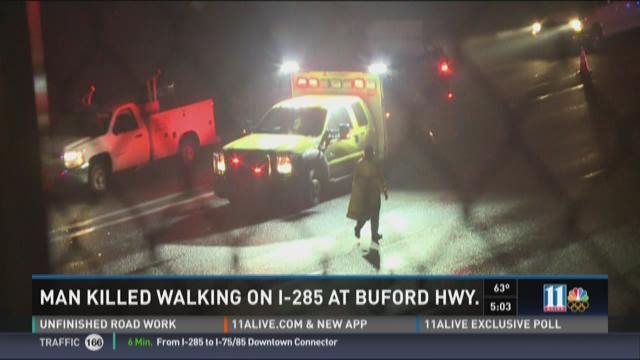 Doraville police received a call regarding a person hit on the major road around 9 p.m. and when they arrived on the scene, they found a victim dead.
Officers said that the driver came back to the scene and spoke with officers and Georgia State Patrol - the agency now in charge of the investigation.
Exactly why the person was walking on the interstate is unclear a spokesperson for the Doraville Police Department said and no disabled vehicles were nearby.
Authorities were still working to identify the victim as 11Alive crews arrived but they believe the fatality was male. The medical examiner was also called in to conduct further examination.